20th December 2020, I participated 'Wakakusa-Yama Trail Running Race' in Nara City.
Wakakusa-Yama mountain is located the east end of Nara Park and its height is 342 meters above the sea level.
I had an appointment to meet with a friend to go Wakakusa-Yama in the early morning.
We started walking through Todaiji Temple, but it was a roundabout way as a result.
However, we could walk quiet path across the precincts of Todaiji-Temple, including Nigatsu-Do Temple. We could see almost only deer.
It was a rare opportunity.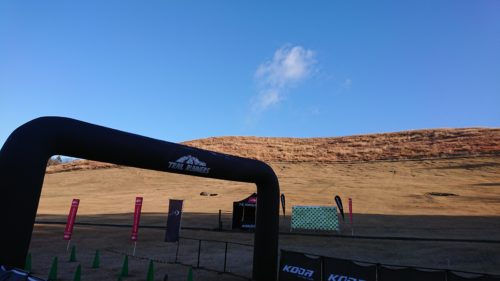 Wakakusa-Yama is low mountain and the running course has steep stairs to go up and gentle but long slope to run down. The length of the course is about 4k.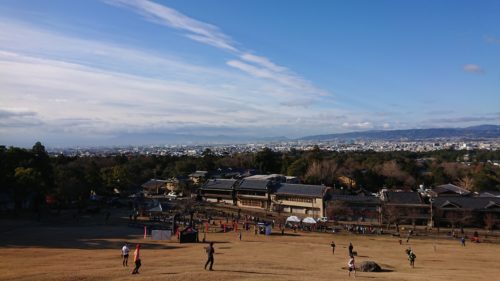 I ran 2 times, total 8K for 58 minutes.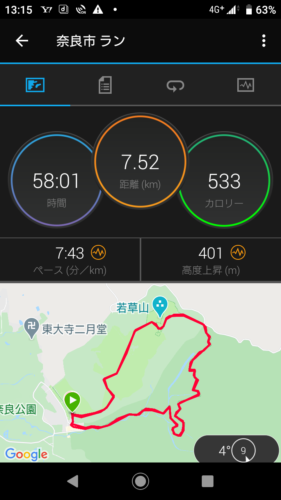 The suggestion to join this race came from a friend who supported the race as a volunteer.
She suggested other 2 friends of our group of running and one friend also decided to run the race. She was a fast runner who loved mountain climbing.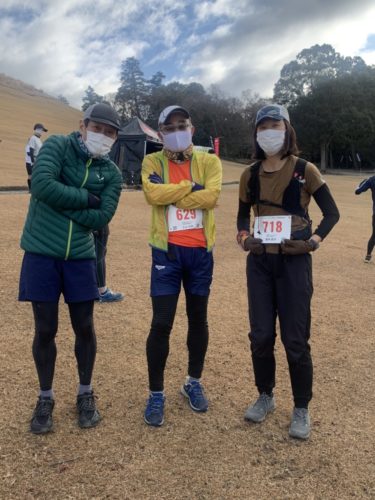 Although it had been cold and cloudy and sometimes rainy weather in Nara before the race day, it became fine and sunny only in that morning.
I do not believe 'Fine Woman' 'Rainy Girl' superstition, it was a good surprise for me.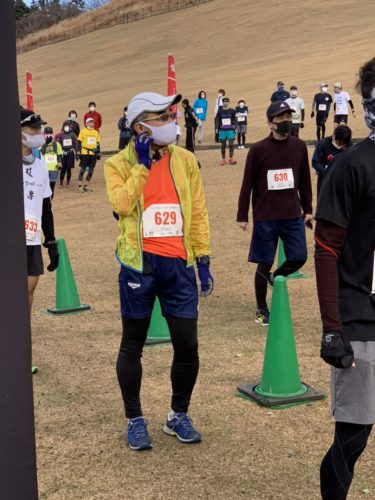 At the race, we also met another friend and we, 4 runners, started separately according to the 'wave starting rule' to avoid COVID-19 influence.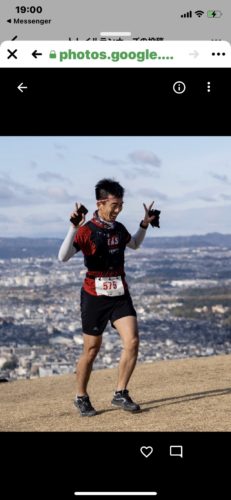 The scenery from the top of mountain was clean and beautiful.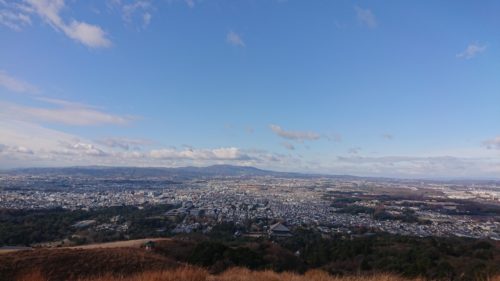 I went up the stairs with stable pace to avoid raising heart rate too high, but enjoyed running down the slope with high speed.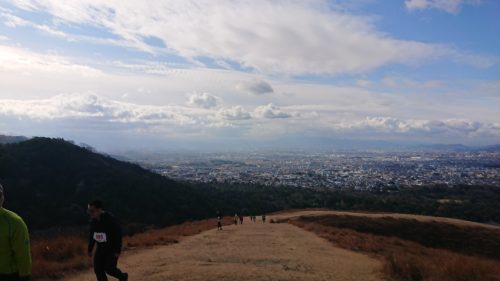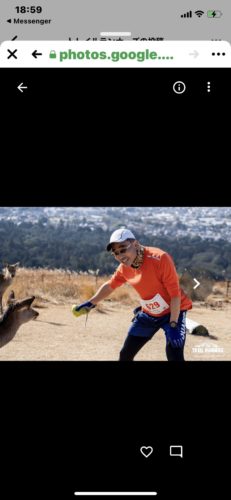 The race completed in a quite short time.
It started 9:30 am.
Everybody of our group, 4 runners, finished running within one hour.
It was quarter to 11 am when we decided to leave there.
We, 3 men, left early there because we were hungry and wanted to walk around Todaiji-Temple for sightseeing.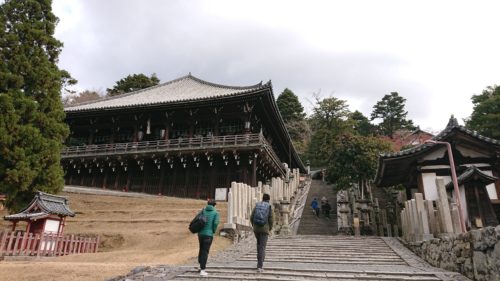 We reached Nigatsu-Do Temple which is famous for "Omizutori Ceremony in March" continued since 8th Century.
The ceremony seems to be a confession to Goddess of the Mercy in Buddism.
I have no knowledge about it.
According to the Wikipedia, it takes 14 days to complete and very complicated.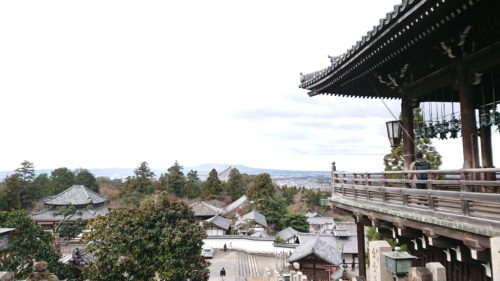 After walking around Nigatsu-Do Temple, we walked toward the station to have lunch.
We chose Chinese Restaurant which has good cost-performance price.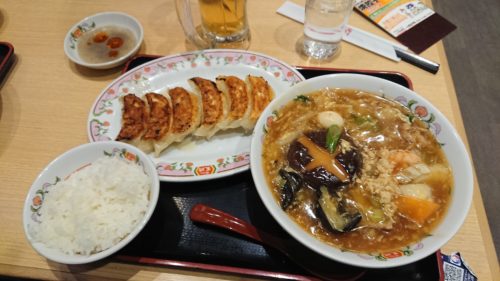 2 ladies came after continuing their support to the race and one lady joined us.
Another left because she was otherwise engaged.
Thus 4 runners met again and took a train to go home respectively.
After reaching home, it became cloudy and cold.
The bad weather came after we had enjoyed running and taking a walk in Nara.
Lucky day for us!