One early summer hot day, Chikako and I started running from Shiraniwa-dai Station near Ikoma, Nara to famous the Horyuji Temple.
Her plan was to run 20k in the hills and have a tasteful lunch near the Horyuji Temple.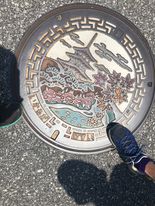 Yata hills is located north part of Nara Prefecture and familiar with North Nara people.
Many hikers, runners, mountain bikers are coming to enjoy walking, running and riding
along with the trail.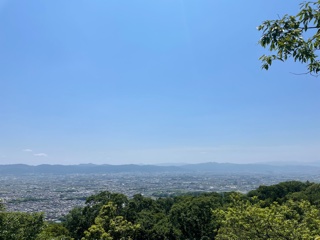 We can find lots of ups and downs, but steep.
She planned to reach the Horyuji-Temple for 5 hours because I was not so good in previous week, but we reached almost 3 hours.
Running made me better.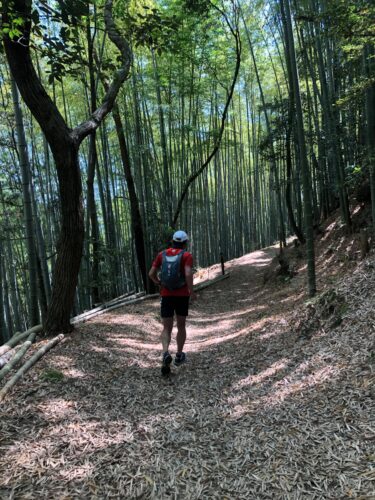 It was a fine day and we enjoyed running pretty much.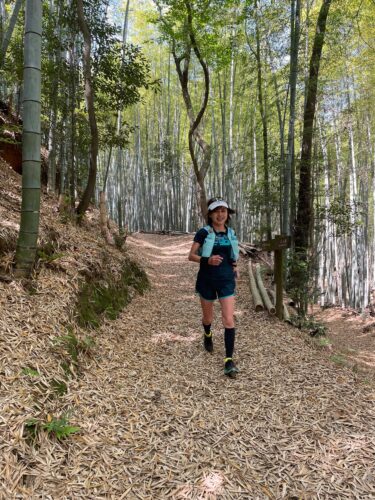 On our way, we met a senior speed runner who was 77 years old.
He talked to us that he had run full marathon 40 times, he completer Mt. Fuji vertical running
When he was 60.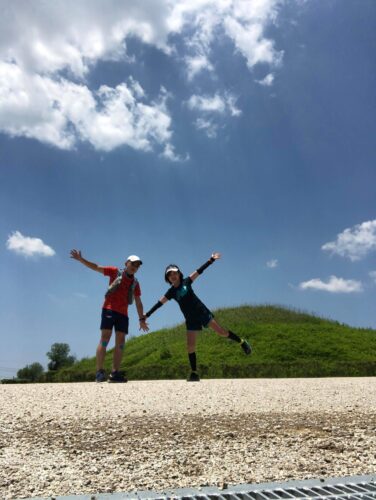 At the lunch time afterwards, we exchanged opinion about him.
She said, "Every time I meet him, he talks his past glory in a short time.
He may be very much proud of it."
I told, "Year, he must have strong competitive spirit against his past.
He can run as today probably because he keeps such fighting mind and trys to train himself, I suppose."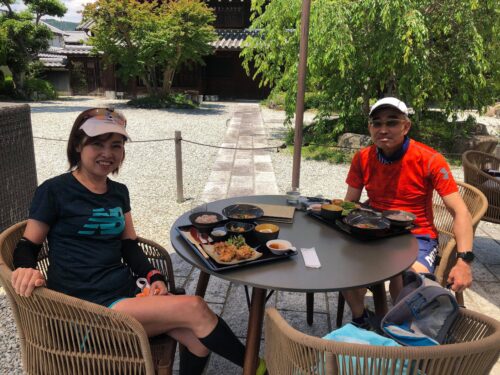 The lunch place was a restaurant which was renovated from an old house.
We occupied a garden terrace sheet because we were all sweat after long running.
One plate dish was delicious.
Wind was blowing gently.
We talked various topics including Clubhouse.
She mentioned a idea to start 'a mountain talk room' in Clubhouse.
After lunch, we walked to the nearest station called Horyuji Station.
After entering in the station, I noticed that this line did not go to my home station directly.
Then I decided to run back to the station where I left my bicycle in the early morning.
It was a 10K run under the hot weather.
It took me over an hour.
I arrived at the Station and dropped in gym to swim and had a cold water bath to be relaxed
and went home.
Good long day!
Thanks to Chikako for accompanying me.