It is not a story of rock music but real hard rock to climb.
On 28th Feb., I was accompanied by two tough lady trail runners to train ourselves for Kobo Trail Race in May.
The race was to trace the ancient road from Yoshino in Nara to Mt. Koya in Wakayama that Master Kobo had found his sacred place and built the temple called Kongobuji.
He walked to south one day and then to west for two days to reach his sacred place.
Runners are going to run the quite tough road within 14 hours.
Two ladies were going to run through and thought to have tough training to complete the course.
That was the reason why they selected 'Hard Rock' climbing road for training.
The course started from Shin-Kobe Station at 9 am.
We ran up to Nunobiki-Fall, Ichgahara, then Kuroiwa Ridge Line which had many rocks to Mt. Maya (Kikusei-Dai).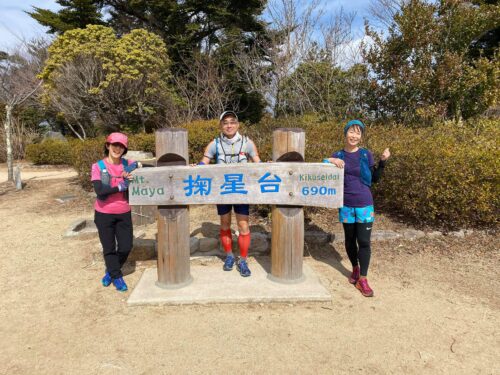 After taking some food, we went up to Tokugawa-Do via Maya-san Tenjyou-ji Temple.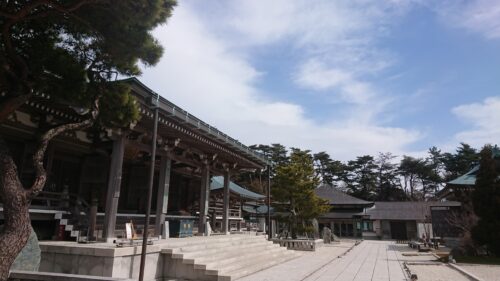 Along with Tokugawa-Do near to the Rokko Station, then went up Yamadera Ridge Line which gad more rocks to Mt. Maya again.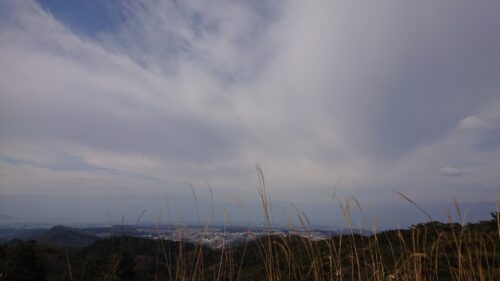 Everyone kept silence and climbed without a word.
It was really a tough road for an old man like me.
Why did they invite me?
Did they believe that I was fine to go through without problem?
No, it was wrong.
When I reached the top of Mt. Maya, I was too tired to have a word.
At the top of Mt. Maya, Yui told me that we were going only to go down and not to have to climb any more,
But it was wrong.
While we were descending Jizo Valley we found we were climbing up to Inazuma Slope.
"Oh my god!"
A big mistake at the last moment of the trail running.
Yui & Mika said "OK, it's a good training chance for Kobo. Let's go!"
They were very positive ladies, I found.
We ran down to Ichigahara, then ran to Nunobiki-fall which had little water to fall.
Finally, we reached Shin-Kobe Station at last.
After the running, I heard they were also tired.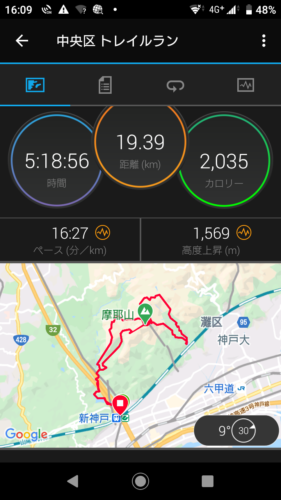 I was relieved that I had not run with iron women.